Last Updated on January 17, 2023 by admin
Lava International Campus Placement 2023 | Apprenticeship | Freshers | ITI Pass | 
Company Name :- Lava International Limited
Lava International Limited is a leading Mobile Handset Company in India and has expanded its operations to multiple countries across the world. Right from its inception Lava has been at the forefront of building a strong ecosystem of design and manufacturing of mobile handsets. The company has been building mobile handset design capability including industrial design, mechanical design, hardware design & software design.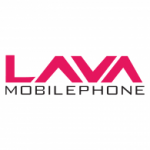 In line with the Govt. of India's 'Make in India' initiative, Lava has taken a lead in support of this important nation building program and has already set up a design team in India, becoming the first to do so in the country. With this 'Design in India' initiative, Lava is now the only Mobile handset company that makes truly "Make In India" phones with complete control on design and manufacturing within India. Lava was also ranked as the 'Most Trustworthy Brand' in the CMR Retail Sentiment Index 2018.
Company Website :- www.lavamobiles.com
Positions :- Apprenticeship
Job Location :- Noida
Stipend :- Rs. 10,243/- pm
Qualification :-
Age Limit :- 18 To 26 Years 
Campus Interview Details :-
Date – 28/1/2023
Time 09:00 AM
Venue – योगीराज ध्यानानन्द आई.टी.आई पूरेधूरशाह, नियार, चोलापुर वाराणसी
More details –

Click here

 
Note :- All the jobs information has been placed on our website for the convenience of our visitors.While All Efforts Have Been Made To Make The Information Available On This Website As Authentic As Possible. Please Take Any Decision Only After Confirming All The Information Stated In This Website Because All The Information Is Put On The Basis Of Internet Researches And This Blog Does Not Claim Any Information To Be False Or Correct. Therefore, Later The Owner Of This Website Will Not Be Responsible In Any Way.Owner Of This Website Will Not Be Responsible In Any.